Retail /Sneeze Guard Barriers
The health and safety of customers and staff is our highest priority
Protect your staff from the spread of the CoronaVirus pandemic.
The COVID-19 outbreak has impacted every business, from small to large, no one is immune. It's vital that you take precautionary steps to protect your customers and employees.
Sneeze guards are a transparent shield/barrier that offers protection to both employees and customers against water droplets from coughing and sneezing.
We recently started receiving calls from our clients asking if we are able to help produce protective barriers. The barriers not only act as a physical barrier, but also serve as a reminder for people to social distance.
For use in any customer service or point of purchase location including condo concierge and reception area, security stations, grocery stores, banks, coffee shops, doctors office, etc.
Standard sizing and custom design available upon request.
Please contact us for additional information or to inquire about placing an order.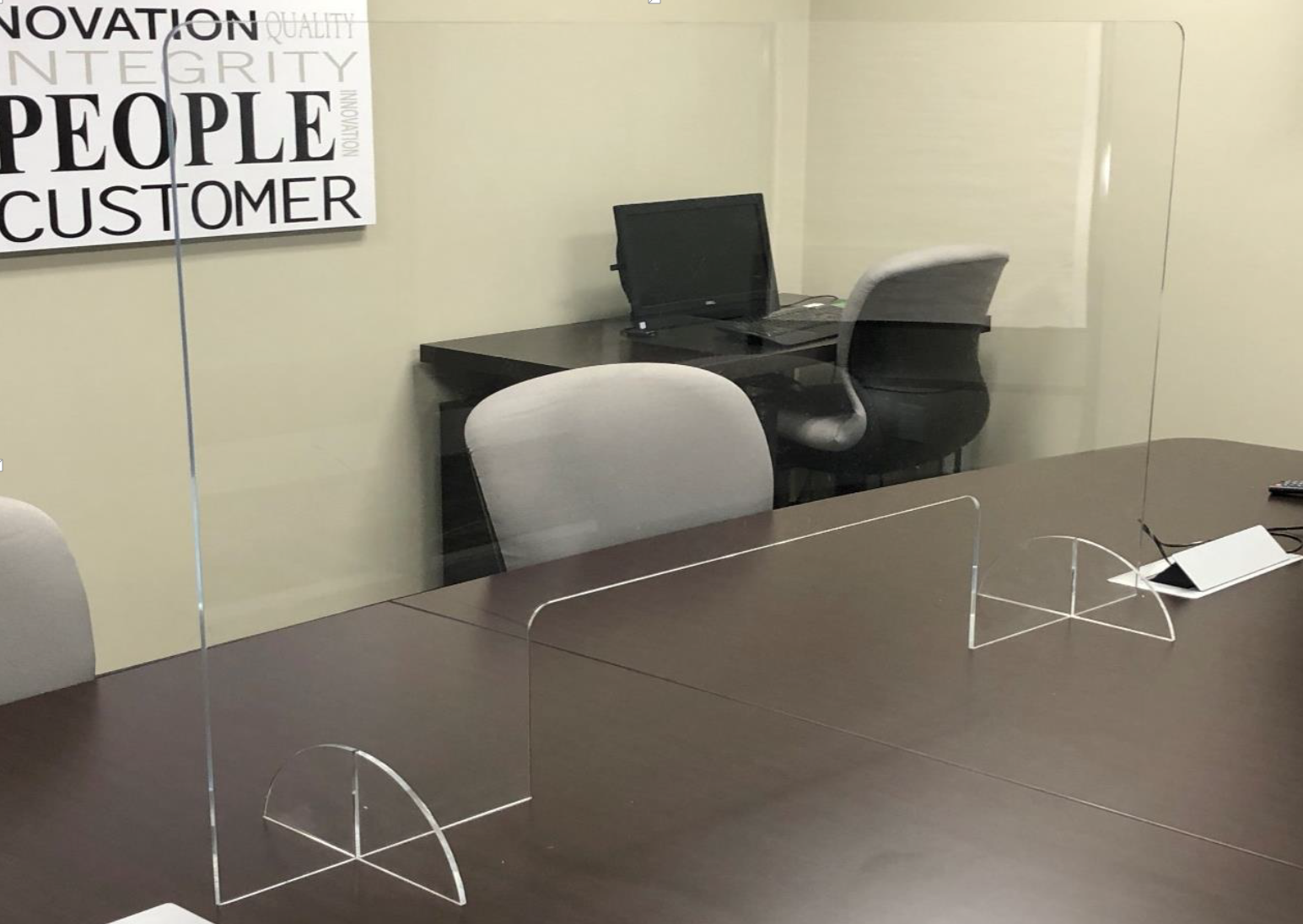 Hours of Operation
Monday – Friday: 8:00 AM – 5:00 PM
Saturday: 9:00 AM – 1:00 PM
Showroom Hours
By Appointment Only